Learn coding and make a hangman game with Python in virtual classroom
In this coding camp, your teen will learn how to create and to code a Python game:
 CODING 

Teens follow the instructor's step-by-step instructions and learn how to create the Hangman game in Python. Python is a structured scripting language, ideal to start coding and learn more about algorithms.

 LOGIC 

They will learn coding's logic (loop, condition, variable, list…) and will type their first lines of code in Python to make algorithms! No more blocks, now it is real scripting!

 GAME DESIGN 

 To improve your graphic aspect, you will add some design to your game using TKinter. We are far from 3D design but we learn to design an interface in Python.
Dates
This Python coding camp for teens – hangman game takes place at the following dates (pick your date) :
From Monday June 15th to Friday June 19th from 5PM to 7PM
Ages
This Python coding camp is open to teens aged 13-17 (4ème-Terminale). High schoolers must have coded before in Scratch, Stencyl or other. Beginner seniors are accepted, even though it's best if they have a first experience with Scratch or Stencyl.
This camp can host up to 12 participants. It's confirmed at a minimum of 5 participants.
Places
In virtual classroom, from your bedroom or your living room, anywhere you are. All you need is a computer and an Internet connexion.
Payment
Given the current lockdown measures related to Covid-19, we will only accept online payments by credit card (payments by checks, cash or holiday checks are not accepted). For wire transfers, please make sure we receive your transfer at least 8 days before the beginning of the holiday camp.
Financial conditions:
On placing your order, you will be asked to pay for the total amount. It's not possible to pay camps in several installments.
Members of the academy, enrolled for weekly workshops during the year, can take advantage of discounted prices. 
The others benefit from a 10% discount starting with the 2nd cheapest camp: sign up for several camps during the same period of holidays or come with family members or friends to have a discount! No additional discount for large families.
Your registration will be confirmed when we receive your payment, depending on the number of seats available.
You will receive your invoice by email and it will also be available in your customer account (My account > My orders). 
Payment by credit card:
You can now pay directly online via a secured online payment.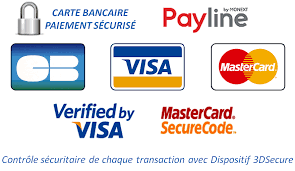 Payment by wire transfer:
If you prefer, you can make a wire transfer to TECH KIDS, indicating the reference of your order:
Bank  name: BPVF ST GERMAIN EN LAYE
IBAN: FR76 1870 7000 2430 9218 3261 163
BIC: CCBPFRPPVER
Infos
Access to our online learning platform will be communicated as soon as the camp is confirmed.
To participate to this holiday camp in virtual class, you will need:
A computer (Windows, MacOS, Linux)
Stable Internet connexion
Scratch 3.0 software
Headphones (optional)
A tablet (optional, but handy if you want to use as a 2nd screen)