Coding in Python: Bricks breaker game in virtual classroom
Dans ce stage programmation Python en classe virtuelle, votre enfant va s'initier au langage de scripting Python en créant un jeu de casse briques :
 

PROGRAMMATION

  Votre enfant a déjà codé en Scratch ou Stencyl et souhaite apprendre un vrai langage de programmation ? En suivant les instructions de l'animateur, il fait ses premiers pas en Python et apprends à coder le mythique jeu de casse briques. Python est un langage de programmation très structuré, idéal pour débuter la programmation de scripting. Ceux qui n'ont jamais programmé ne peuvent pas suivre ce stage (ils peuvent opter pour le stage Scratch ou Stencyl) !
 

LOGIQUE

  Les jeunes apprennent la logique de programmation (boucle, condition, variable etc) et écrivent leurs premières lignes de code Python pour créer des algorithmes ! Fini l'approche visuelle du code, plus de blocs, vive les lignes de code !
 

PERSONNALISATION

  Ils pourront personnaliser leurs projets pour mieux comprendre la logique et s'approprier Python.
Dates
This holiday camp takes place at the following dates (pick your date) :
from Monday May 11th to Friday May 15th 2020 from 5 PM to 7 PM
from Monday June 1st to Friday June 5th 2020 from 5 PM to 7 PM
from Monday June 29th to Friday July 3rf 2020 from 5 PM to 7 PM
from Monday July 27th to Friday July 31st 2020 from 4 PM to 6 PM
Âges
Ce stage d'initiation à la programmation Python est ouvert aux collégiens et lycéens âgés de 13 à 17 ans. Niveau intermédiaire, mais les enfants doivent avoir déjà fait un stage Scratch ou Stencyl avant de faire ce stage d'initiation à Python.
Ce stage peut accueillir un maximum de 12 participants. Il est confirmé avec un minimum de 5 participants.
Lieux
From your bedroom or your living room, anywhere you are
Paiement
Given the current containment measures linked to Covid-19, we will not accept any payment by checks, cash and holiday checks.
Financial conditions:
On placing your order, you will be asked to pay for the total amount. It's not possible to pay camps in several installments.
Members of the academy, enrolled for weekly workshops during the year, can take advantage of discounted prices. 
The others benefit from a 10% discount starting with the 2nd cheapest camp: sign up for several camps during the same period of holidays or come with family members or friends to have a discount! No additional discount for large families.
Your registration will be confirmed when we receive your payment, depending on the number of seats available.
You will receive your invoice by email and it will also be available in your customer account (My account > My orders). 
Payment by credit card:
You can now pay directly online via a secured online payment.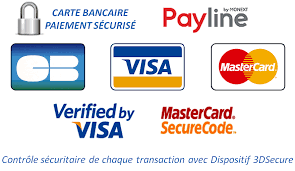 Payment by wire transfer:
If you prefer, you can make a wire transfer to TECH KIDS, indicating the reference of your order:
Bank  name: BPVF ST GERMAIN EN LAYE
IBAN: FR76 1870 7000 2430 9218 3261 163
BIC: CCBPFRPPVER
Pratique
Access to our online learning platform will be communicated as soon as the camp is confirmed