2019-2020 WEEKLY WORKSHOPS
Get 25% off our weekly workshops if you register before December 31st:

 CODING  Learn coding video games with Scratch or Stencyl, design algorithms in Python or C# with Unity 3D.

 ROBOTICS  Play with Ozobot robots, build and program Lego WeDo robots, take up our challenges with Edison or Mbot robots.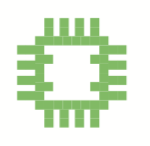 ELECTRONICS  Make electronic circuits with LittleBits, MakeyMakey or MicroBit, invent intelligent objects with Thingz or Arduino.

 DESIGN  Design characters and animations with Piskel, draw in 2D with Gimp or Inkscape, 3D design objects with 3DSlash or Blender.
February 10th-14th and February 17th-21st
*  *  *  *  *  *  *  *
Holiday camps are great to learn coding, make video games and discover robotics & AI:
Are you a student, passionate with computer science and video games?
Do you like children and want to pass on your passion and knowledge to younger ones?
Are you available on Wednesdays, Saturdays or in the week evenings?
We have the perfect job for you!