2019-2020 WEEKLY WORKSHOPS
A curriculum of 29 workshops of 1h30 from September to June, from 7 to 17 yo:

 CODING  Learn coding video games with Scratch or Stencyl, design algorithms in Python or C# with Unity 3D.

 ROBOTICS  Play with Ozobot robots, build and program Lego WeDo robots, take up our challenges with Edison or Mbot robots.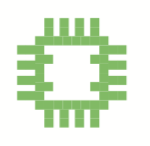 ELECTRONICS  Make electronic circuits with LittleBits, MakeyMakey or MicroBit, invent intelligent objects with Thingz or Arduino.

 DESIGN  Design characters and animations with Piskel, draw in 2D with Gimp or Inkscape, 3D design objects with 3DSlash or Blender.
 Starting from September 20th. Registration open until December 31st.
*** OCTOBER CAMPS ***
From October 21st to 31st
*  *  *  *  *  *  *  *
Learn coding and
make video games with
STUDENT JOB: BECOME AN ANIMATOR
Are you a student, passionate with computer science and video games? Do you like children and want to pass on your passion and knowledge to younger ones? Are you available on Weds, Sats or in the evenings? We have the perfect job for you!