KIDS CODING CAMP – FRENCH
Scratch: Make a role game The amazing magical egg + 3D (7-10 yo) (French)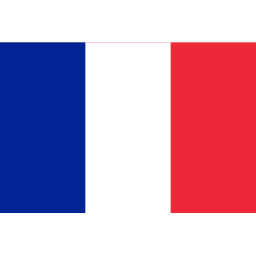 Camp in French.
In this Scratch coding camp, your child will learn coding and make a video game with the software Scratch. He/she will also discover 3D design and printing with 3DSlash:
 

CODING

  Children follow the animator's instructions and learn how to make a role game with Scratch. Choose your hero and customize it. Invent your story and riddles. Solve the elf's riddles to enter the castle. Fight the wizard to earn the magical egg and the win the game.
 

LOGICS

  The young ones will learn the logic of coding (loop, condition, event etc) while having fun and make simple algorithms with blocks, without typing any line of code! Scratch is a  free software, chosen by the French ministry of education to introduce children to coding and algorithm thinking.
 

CREATIVITY

  They can choose their hero and color it in Scratch design interface. They can customize and enhance their game and take it home to play and edit at home. Don't forget your US flash drive at the end of the week.
 

3D

  Your child will discover 3D design and printing. They will 3D design a rabbit or an egg and bring home a 3D printing of our model.
Children can bring home their video game (provide a USB key).
Dates
This Scratch coding camp The amazing magical egg + 3D takes place at the following dates:
Paris 15th: From Monday April 19th to Friday April 23rd 2021 from 9:30AM to 12AM
Paris 15th: From Tuesday April 26th to Friday April 30th 2021 from 9:30AM to 12AM
St-Germain-En-Laye: From Monday April 19th to Friday April 23rd 2021 from 9:30AM to 12AM
St-Germain-En-Laye: From Tuesday April 26th to Friday April 30th 2021 from 9:30AM to 12AM