Pixel board workshop: discover binary without screen
In this pixel board workshop, your child will discover binary, without any screen, by making patterns on the Pixel board:
 

WITHOUT SCREEN

  Understand binary at 4 years old, without any screen, thanks to blanck and white mosaic tiles! Inspired by Montessori method and MIT researches, the pixel board (board of mosaics) enables the young ones to learn the logic of binary by playing.
 

LOGIC & CREATIVITY

  Children can reproduce predefined patterns thanks to simple models or develop their creativity by inventing their own patterns. By trying to reproduce black & white patterns, they decrypt their first code.
 

BILINGUAL ENGLISH

  Because our little ones learn easily, we offer their wokrshop in bilingual French-English, to awaken all their senses ! No need to be bilingual… at this age, we are all curious and open minded by nature!
 

INTER-GENERATIONS

  We invite parents or grand-parents to accompany their children or grand-children  in this discovery of the binary. At two, we can help each other or share our successes and laughters!
Dates
This Pixel board workshop takes place in Paris at the following dates (pick your date) :
Paris: Saturday February 8th from 2PM to 3PM
Paris: Saturday March 7th from 2PM to 3PM
Paris: Saturday March 21st from 2PM to 3PM
Ages
This workshop is open to kids aged 4-6. No specific skills required. Parents and grand-parents are welcome.
This workshop can host up to 6 children.
Places
Tech Kids Academy Paris 15th
6 rue Valentin Haüy
75015 Paris
Corner of the street, place Georges Mulot
Métro: Ségur (10) or Sèvres-Lecourbe (6), Duroc (13)

Tech Kids Academy St-Germain-En-Laye
5 rue de la Surintendance
78100 St-Germain-En-Laye
At the exit of the RER, facing the castle
RER A: Saint-Germain-En-Laye
Payment
Financial conditions:
On placing your order, you will be asked to pay for the total amount. It's not possible to pay workshops in several installments.
Members of the academy, enrolled for weekly workshops during the year, can take advantage of discounted prices. 
The others benefit from a 10% discount starting with the 2nd workshop: come with family members or friends to have a discount! No additional discount for large families.
Your registration will be confirmed when we receive your payment, depending on the number of seats available.
You will receive your invoice by email and it will also be available in your customer account (My account > My orders). 
Payment by credit card:
You can now pay directly online via a secured online payment.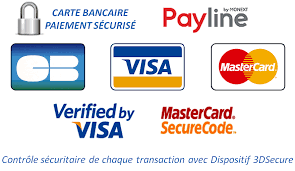 You can also pay by credit card at the academy.
Payment by check:
You can also write your check to TECH KIDS. Don't forget to indicate the reference of your order (that you will find on your invoice) and send it to the academy or drop it in our mail box.
Tech Kids Academy                                Tech Kids Academy
6 rue Valentin Haüy                               5 rue de la Surintendance
75015 Paris                                             78100 St-Germain-En-Laye
The academy is open from Tuesday to Friday from 10AM to 7PM and on Saturday from 9:45AM to 5:30PM (except during bank holidays or school holidays).
Payment by chèques vacances:
You can also pay with ANCV chèques vacances the total or partial amount due.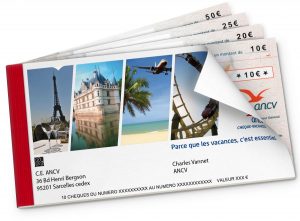 We don't accept gift certificates.
Payment by wire transfer:
If you prefer, you can make a wire transfer to TECH KIDS, indicating the reference of your order:
Bank  name: BPVF ST GERMAIN EN LAYE
IBAN: FR76 1870 7000 2430 9218 3261 163
BIC: CCBPFRPPVER
Infos
All the material is provided. No screen for this workshop. Children can't leave with the pixel board.