Learn coding and make a jungle platform game with Stencyl
In this coding camp, your teen will learn how to create and code a platform game with Stencyl:
 CODING 

Teens follow the teacher's instructions and learn step-by-step how to create a platform game in the jungle, where the player has to pick up all fruits to go to the next level and avoid the enemies. Stencyl is a genuine video-game making framework, with a visual approach of coding (with blocks), but more powerful than Scratch.

 LOGIC 

They learn the logic of coding (loop, condition, variables, events, collisions…) and create algorithms without typing any line of code! The most curious of them can have a sneak peek at the JAVA code behind the blocks.

 GAME DESIGN 

They make their own level thanks to the level editor and the tile sets. They create animations and manage the collision areas of their characters. They can customize their GUI (Game User Interface).
Ages
This coding camp is open to teens aged 12-15. Beginners accepted. Stencyl is more advanced than Scratch.
This camp can host up to 12 participants. It's confirmed at a minimum of 5 participants.
Dates
This coding camp for teens takes place at the following dates (pick your date) :
Paris 15th: from Monday July 1st to Friday July 5th from 4PM to 6PM
St-Germain-En-Laye: from Monday July 1st to Friday July 5th from 4PM to 6PM
Places
Tech Kids Academy Paris 15ème
6 rue Valentin Haüy
75015 Paris
Corner of the street, place Georges Mulot
Métro: Ségur (10) or Sèvres-Lecourbe (6)

Tech Kids Academy St-Germain-En-Laye
5 rue de la Surintendance
78100 St-Germain-En-Laye
At the exit of the RER, facing the castle
RER A: Saint-Germain-En-Laye
Payment
Financial conditions:
On placing your order, you will be asked to pay for the total amount. It's not possible to pay camps in several installments.
Members of the academy, enrolled for weekly workshops during the year, can take advantage of discounted prices. 
The others benefit from a 10% discount starting with the 2nd cheapest camp: sign up for several camps during the same period of holidays or come with family members or friends to have a discount! No additional discount for large families.
Your registration will be confirmed when we receive your payment, depending on the number of seats available.
You will receive your invoice by email and it will also be available in your customer account (My account > My orders). 
Payment by credit card:
You can now pay directly online via a secured online payment.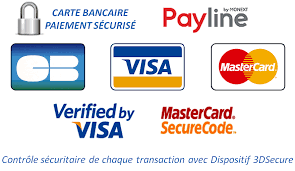 You can also pay by credit card at the academy.
Payment by check:
You can also write your check to TECH KIDS. Don't forget to indicate the reference of your order (that you will find on your invoice) and send it to the academy or drop it in our mail box.
Tech Kids Academy                                Tech Kids Academy
6 rue Valentin Haüy                               5 rue de la Surintendance
75015 Paris                                             78100 St-Germain-En-Laye
The academy is open from Tuesday to Friday from 10AM to 7PM and on Saturday from 9:45AM to 5:30PM (except during bank holidays or school holidays).
Payment by chèques vacances:
You can also pay with ANCV chèques vacances the total or partial amount due.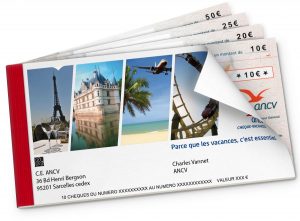 We don't accept gift certificates.
Payment by wire transfer:
If you prefer, you can make a wire transfer to TECH KIDS, indicating the reference of your order:
Bank  name: BPVF ST GERMAIN EN LAYE
IBAN: FR76 1870 7000 2430 9218 3261 163
BIC: CCBPFRPPVER
Infos
Teens can go home with their own video game. Please bring a USB key (min 1 Go) at the end of the camp, to copy and take your game and source files.