Scratch coding workshop: the witch game
In this 1h30 workshop, your child will learn coding and make a video game with the software Scratch :
 

CODING

  Children follow our animator's step-by-step instructions to code and make the witch game with Scratch. How many bats will your witch manage to catch?
 

LOGICS

  They learn the basics of coding logics and create simple algorithms without typing any lines of code. Scratch is a free software, chosen by the French Ministry of Education to introduce children to coing and computer thinking.
 

GAME DESIGN

  Children may customize their game: color their characters, change the scoring or points of life. Why not add a timer?
Dates
L'atelier coding Scratch se déroule sur Paris et St-Germain aux dates suivantes :
Wednesday December 11th from 3:30PM to 5PM
Âges
Cet atelier à la carte est ouvert aux enfants âgés de 7 à 12 ans. Aucune connaissance particulière n'est nécessaire, il suffit de savoir lire.
Cet atelier peut accueillir un maximum de 12 participants.
Lieux
Tech Kids Academy Paris 15ème
6 rue Valentin Haüy
75015 Paris
à l'angle de la rue, place Georges Mulot
Métro : Ségur (10) ou Sèvres-Lecourbe (6)

Tech Kids Academy St-Germain-En-Laye
5 rue de la Surintendance
78100 St-Germain-En-Laye
Au pied du RER, en face du château
RER A : Saint-Germain-En-Laye
Paiement
Conditions financières :
Après validation de votre commande, la totalité du paiement vous sera demandée. Il n'est pas possible de payer les ateliers à la carte en plusieurs fois.
Les membres de l'académie, inscrits aux ateliers hebdos à l'année, bénéficient de tarifs préférentiels.
Tous les autres bénéficient de 10% de réduction à partir du 2ème atelier : profitez-en pour venir en famille ou avec des amis ! Pas de réduction supplémentaire pour les familles nombreuses.
Votre inscription sera confirmée à réception de votre paiement, sous réserve du nombre de places restantes.
Votre facture est envoyée par mail et est aussi disponible dans votre espace client (Mon compte > Mes commandes).
Paiement par carte bancaire :
Vous pouvez maintenant payer directement en ligne avec votre carte bancaire, via un paiement sécurisé.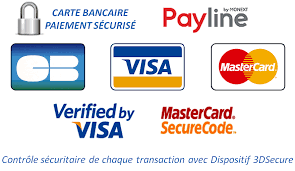 Vous pouvez aussi payer par carte bancaire sur place.
Paiement par chèque :
Vous pouvez également payer par chèque à l'ordre de TECH KIDS. N'oubliez pas de préciser la référence de votre commande (que vous trouverez sur votre facture envoyée par mail) et envoyez votre chèque ou bien déposez-le directement à l'académie.
Tech Kids Academy                                Tech Kids Academy
6 rue Valentin Haüy                               5 rue de la Surintendance
75015 Paris                                             78100 St-Germain-En-Laye
L'académie est ouverte du mardi au vendredi de 10h à 19h et le samedi de 9h45 à 17h30 (hors jours fériés et vacances scolaires).
Paiement par chèques vacances :
Vous pouvez payer en totalité ou partiellement avec des chèques vacances ANCV.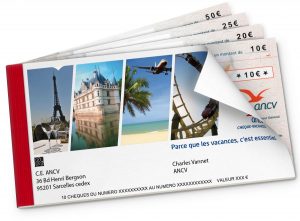 Nous n'acceptons pas les chèques cadeaux.
Paiement par virement bancaire :
Effectuez un virement bancaire à TECH KIDS, sans oublier de préciser la référence de votre commande :
Domiciliation bancaire : BPVF ST GERMAIN EN LAYE
IBAN : FR76 1870 7000 2430 9218 3261 163
BIC : CCBPFRPPVER
Pratique
Tout le matériel est fourni. Les enfants ne pourront pas repartir avec le jeu video.