Lego Mindstorms EV3 robotics camp
In this robotics' camp, your kid will learn how to make a robot and to code it to control it:
 

ROBOTICS

  In teams of 2, kids will build their Lego Mindstorms robot. The Mars' mission will help them discover how engines and sensors (color sensor, infrared sensor, ultrasonic sensors…) work.

 CODE

  Children learn about programming and try to solve our challenge through their research and experiments. They reflect, learn how to work in teams and to solve problems.
 

LOGIC

  They learn coding's logic (loop, condition, events…) and create their own algorithm without typing any line of code thanks to the Lego programing software (block approach).
Ages
This robotics camp is open to kids aged 10-14 (6ème-3ème). Beginners accepted. Lego software is a visual approach of coding (with blocks).
This camp can host up to 12 participants. It's confirmed at a minimum of 5 participants.
Dates
This robotics camp for kids takes place at the following dates (pick your date) :
St-Germain-En-Laye: no dates available.
Paris 15th: from Monday 15th July to Friday July 19th from 1:30PM to 3:30PM
Places
Tech Kids Academy Paris 15ème
6 rue Valentin Haüy
75015 Paris
Corner of the street, place Georges Mulot
Métro: Ségur (10) or Sèvres-Lecourbe (6), Duroc (13)

Tech Kids Academy St-Germain-En-Laye
5 rue de la Surintendance
78100 St-Germain-En-Laye
At the exit of the RER, facing the castle
RER A: Saint-Germain-En-Laye
Payment
Financial conditions:
On placing your order, you will be asked to pay for the total amount. It's not possible to pay camps in several installments.
Members of the academy, enrolled for weekly workshops during the year, can take advantage of discounted prices. 
The others benefit from a 10% discount starting with the 2nd cheapest camp: sign up for several camps during the same period of holidays or come with family members or friends to have a discount! No additional discount for large families.
Your registration will be confirmed when we receive your payment, depending on the number of seats available.
You will receive your invoice by email and it will also be available in your customer account (My account > My orders). 
Payment by credit card:
You can now pay directly online via a secured online payment.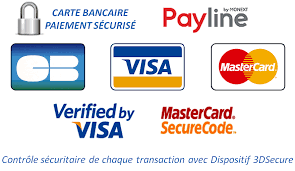 You can also pay by credit card at the academy.
Payment by check:
You can also write your check to TECH KIDS. Don't forget to indicate the reference of your order (that you will find on your invoice) and send it to the academy or drop it in our mail box.
Tech Kids Academy                                Tech Kids Academy
6 rue Valentin Haüy                               5 rue de la Surintendance
75015 Paris                                             78100 St-Germain-En-Laye
The academy is open from Tuesday to Friday from 10AM to 7PM and on Saturday from 9:45AM to 5:30PM (except during bank holidays or school holidays).
Payment by chèques vacances:
You can also pay with ANCV chèques vacances the total or partial amount due.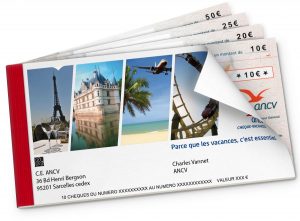 We don't accept gift certificates.
Payment by wire transfer:
If you prefer, you can make a wire transfer to TECH KIDS, indicating the reference of your order:
Bank  name: BPVF ST GERMAIN EN LAYE
IBAN: FR76 1870 7000 2430 9218 3261 163
BIC: CCBPFRPPVER
Infos
Kids won't be able to bring the robots home. Please bring a USB key (min 1 Go) at the end of the camp, to copy your files (if you have a Mindstorms at home!).