Discover robotics and AI with the humanoid robot JD

In this robotics camps, your teen will discover robotics and AI with the humanoid JD robot from EzRobot and will learn to program its motors and sensors in C and BASIC:
 

ROBOTICS

  By team of two, children will discover robotics with JD the humanoid robot. This robot, equipped of 16 servo-motors to move, of a camera able to detect and follow objects, of two eyes of 9 Leds, will surely impress you with its humanoid aspect and its amazing skills!
 

AI

  The teens will get an introduction to Artificial Intelligence and machine learning and will try to take up our challenges on objects and speech recognition and control their robot. They will make a rock-leaf-scissors game and will play with their humanoid robot!
 

CODING

  This camp requires a previous experience in scripting (Python, C, C++, C# or Java) and is not opened to beginners in coding. To realize our different missions, they will have to use the Ez-Builder software and program in C and BASIC (we know some parents would love to register!).
 

CREATIVITY

  They work together and customise and enhance their game to make it their own!
Dates
This robotics + AI camp for 14-17 yo takes place at the following dates (pick your date) :
Paris 15th : from Monday February 10th to Friday February 14th 2020 from 4:00PM to 6:00PM
St-Germain-En-Laye : from Monday February 17th to Friday February 21st 2020 from 4:00PM to 6:00PM
Ages
This coding camp is open to teens aged 11-14. Beginners accepted, but it's best if you have a previous experience with coding, like Scratch or Stencyl.
This camp can host up to 12 participants. It's confirmed at a minimum of 5 participants.
Places
Tech Kids Academy Paris 15ème
6 rue Valentin Haüy
75015 Paris
Corner of the street, place Georges Mulot
Métro: Ségur (10), Sèvres-Lecourbe (6), Pasteur (12) or Duroc (13)

Tech Kids Academy St-Germain-En-Laye
5 rue de la Surintendance
78100 St-Germain-En-Laye
At the exit of the RER, facing the castle
RER A: Saint-Germain-En-Laye
Payment
Financial conditions:
On placing your order, you will be asked to pay for the total amount. It's not possible to pay camps in several installments.
Members of the academy, enrolled for weekly workshops during the year, can take advantage of discounted prices. 
The others benefit from a 10% discount starting with the 2nd cheapest camp: sign up for several camps during the same period of holidays or come with family members or friends to have a discount! No additional discount for large families.
Your registration will be confirmed when we receive your payment, depending on the number of seats available.
You will receive your invoice by email and it will also be available in your customer account (My account > My orders). 
Payment by credit card:
You can now pay directly online via a secured online payment.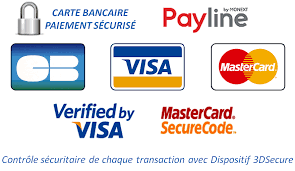 You can also pay by credit card at the academy.
Payment by check:
You can also write your check to TECH KIDS. Don't forget to indicate the reference of your order (that you will find on your invoice) and send it to the academy or drop it in our mail box.
Tech Kids Academy                                Tech Kids Academy
6 rue Valentin Haüy                               5 rue de la Surintendance
75015 Paris                                             78100 St-Germain-En-Laye
The academy is open from Tuesday to Friday from 10AM to 7PM and on Saturday from 9:45AM to 5:30PM (except during bank holidays or school holidays).
Payment by chèques vacances:
You can also pay with ANCV chèques vacances the total or partial amount due.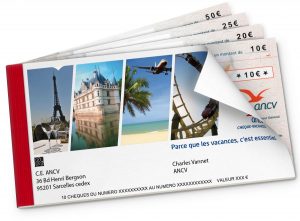 We don't accept gift certificates.
Payment by wire transfer:
If you prefer, you can make a wire transfer to TECH KIDS, indicating the reference of your order:
Bank  name: BPVF ST GERMAIN EN LAYE
IBAN: FR76 1870 7000 2430 9218 3261 163
BIC: CCBPFRPPVER
Infos
All the equipment is provided. Each teen has his/her own computer, mouse and headphones. No need to bring your computer.
Teens will share 1 robot for 2. They won't be allowed to take the robot home.
We will share pictures and videos on social media .