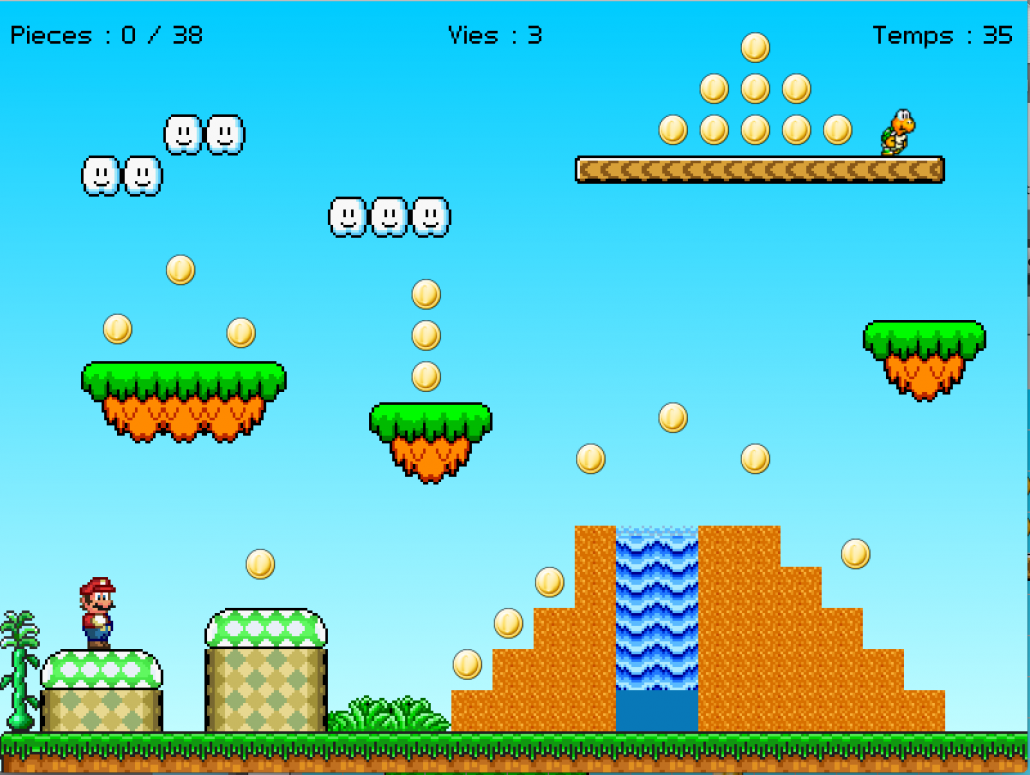 Choose the best holidays camps in Paris:
Learn coding and make video games with Scratch or Stencyl

3D design a low poly landscape with Blender

Take it to the next level of coding with Python

Build and program your own joypad with Arduino
Hurry to register, seats are limited!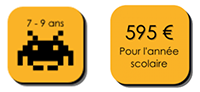 Get started with creative coding, have fun with little robots
and discover electronics:
 SCRATCH    LITTLEBITS   MAKEY MAKEY   PISKEL  
 OZOBOT BIT     3D SLASH    LEGO WEDO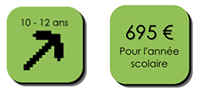 Discover the world of video game design and making, code robots and invente intelligent objects:
 SCRATCH   EDISON    GIMP    THINGZ    PISKEL    STENCYL   
 LEGO MINDSTORM   INKSCAPE   MBLOCK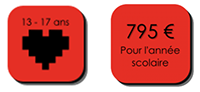 Code with scripting languages, use professional softwares and explore 3D universe and Arduino.
 STENCYL   PISKEL   PYTHON   WEB   ARDUINO   C  C#  C++  
 UNITY 3D   UNREAL   BLENDER 
A fun and educational method of 4 cycles of 6 weeks, 1h30 per week by group of 12 children dispatched by group of age, to:
Learn coding and create video games

Invent intelligent objects with electronics

Program or build robots

2D or 3D design and reveal your talents!
+ one last cycle dedicated to the making of a final project
Tech Kids Academy Paris
6 rue Valentin Haüy
75015 Paris
Tel. 09 83 67 07 87
Tech Kids Academy
5 rue de la Surintendance
78100 St-Germain-en-Laye
Tel. 09 82 52 98 18
Workshops à la carte
St-Germain-en-Laye and Paris
Make video games and learn coding with Scratch or Python.
Discover robotics, electronics, animation, 3D design and printing.
One session (40€) or package of 5 workshops (185€) or 10 workshops (345€).
From age 7, 40€ for an 1h30 workshop.
Holiday camps
St-Germain-en-Laye and Paris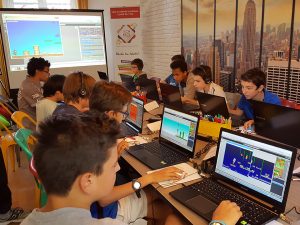 Give them the power to create video games!
Video game coding camps from 7 to 17 yo
Coding with Scratch, Stencyl or Python
From 7 to 17 years old, starting at 195€
Birthday parties
Coding or 3D workshop for 10+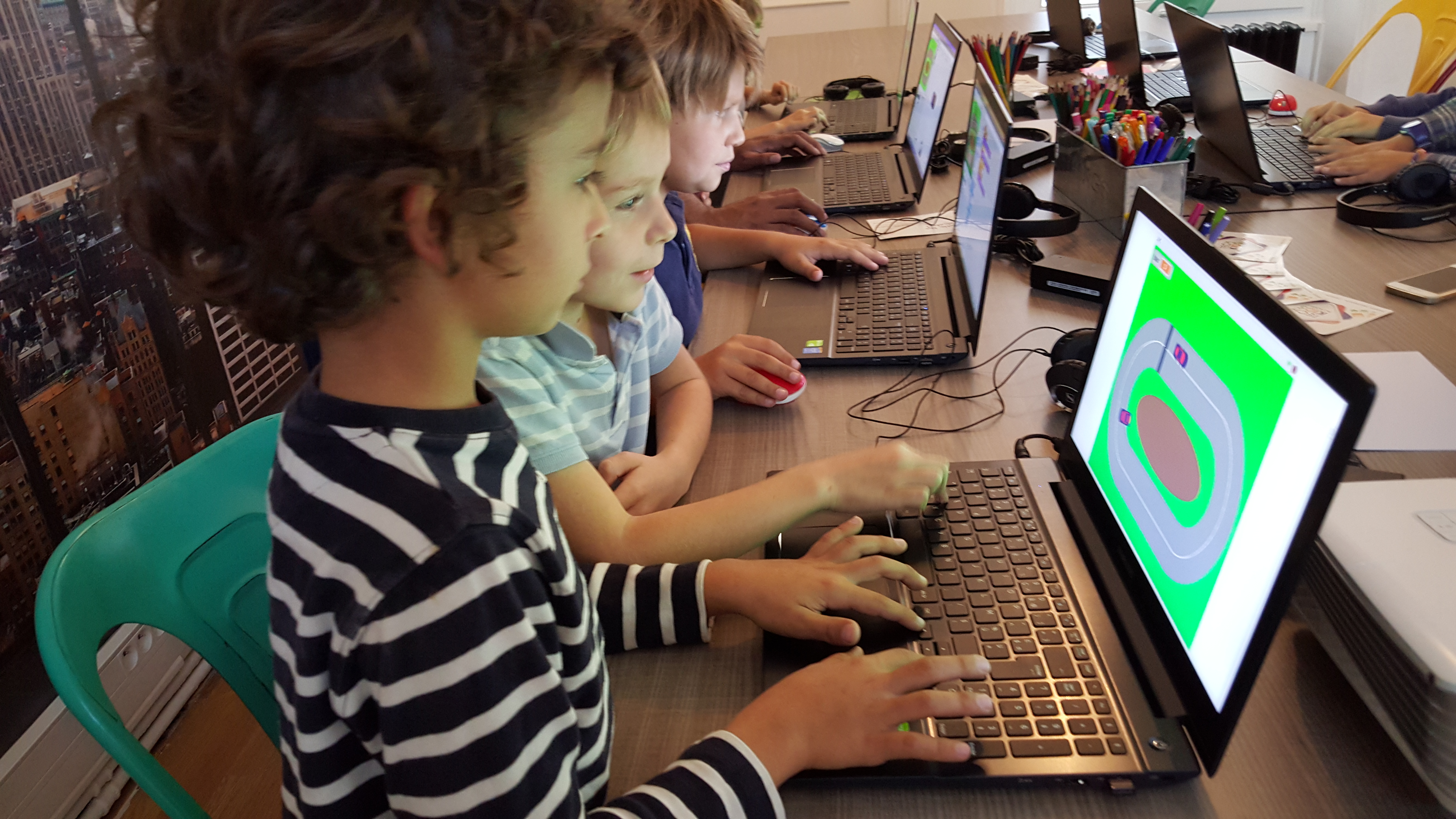 Choose your day and your activity:

Workshop #1: make a racing car game with Scratch
Workshop #2 : 3D design and print a Minecraft key-chain
From 10 years old, 7-12 children, 250€ for 2h
In a New-York loft atmosphere, kids can express their creativity with new technologies and unveil their talents!