Digital academy for kids and teens aged 7-17
LEARN AND HAVE FUN
DEVELOP YOUR CREATIVITY
UNVEIL YOUR TALENTS!
Make your stop motion movie
Have fun making your own stop motion movie with Minecraft: invent your scenario, take pictures and add sound effects. Edit your movie and share your story with your friends!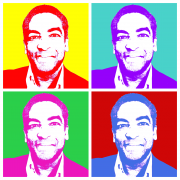 Become a digital artist
Unveil your creative talents with Gimp, an open source software for editing images: photo shooting in our photo studio, photo editing and photo montage to enhance your creations.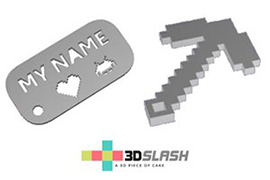 Discover 3D printing & design
Discover the world of 3D printing and learn how to design a 3D character or object with a simple and intuitive software. Go home with your customized 3D printing. Design and print in 3D!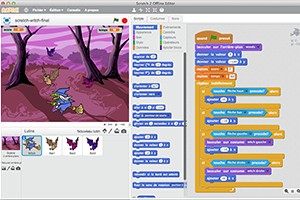 Learn how to code and create games with Scratch & Python
Scratch is a free open source software of the MIT, especially designed for kids aged 7 and up.  Scratch enables you to start coding with a simple and intuitive graphical interface:  imagine your interactive stories, create your own games and animations. You know how to code? Try Python! In our creative coding workshops, follow our step-by-step instructions to create games.
Coding becomes as easy as a child's play!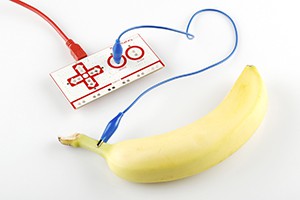 Have fun and build intelligent objects with MakeyMakey
MakeyMakey is an electronic kit that allows you to transform everyday objects into fun objects and build intelligent objects. Imagine new ways of interacting with your computer and realize amazing experiments! And why not make a piano with bananas, a guitar with copper strings or build a joypad with PlayDoh?
Imagine, code and unveil your creativity with MakeyMakey!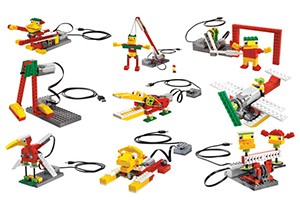 Build and program Lego robots
With the Lego WeDo kit, you can build your own objects and characters with Lego and animate them by coding with Scratch. Which character will you choose? A monkey or a soccer player?
Build, program & animate your Lego robots!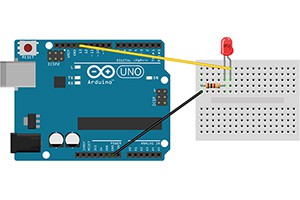 First steps with Arduino
Discover electronics and start electronic programming with Arduino: make some experiments with a micro controller card, some LEDs, sensors and a few lines of code.
Innovate and code with Arduino!
Workshops take place on Wednesdays, Saturdays and a few weekdays afterschool.
You can enroll your children for one or several workshops, depending on the package you choose.
Please come & visit often, as the schedule changes every month, with frequent new workshops!
In a New-York loft atmosphere, kids can express their creativity with new technologies and unveil their talents!
Come & visit us:
TECH KIDS ACADEMY
5 rue de la Surintendance
78100 Saint-Germain-en-Laye
Tél. 09 82 52 98 18
RER A: St-Germain-en-Laye
At the exit of the RER, facing the castle

Open from Tuesday to Friday from 10AM to 7PM
and on Saturday from 10AM to 5PM
ECOLE SUPÉRIEURE DU DIGITAL (ESD)
20 rue Miollis
75015 Paris
Métro: Cambronne Open on Saturday from 2PM to 5PM
Subscribe to Tech Kids Academy Newsletter