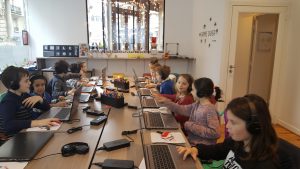 For Easter, you can find during the first week, coding camps of 4 days camps for kids and teens, about video game programming and robotics. On the second week, you can find half-day workshops: various activities on programming, robotics, electronics and design for everyone. No workshops on May 1st.
>>> Camps from April 23rd to April 26th <<<
The most difficult part will be to choose! Come with friends for more fun!
Alexandra & Tony